Congrats Grads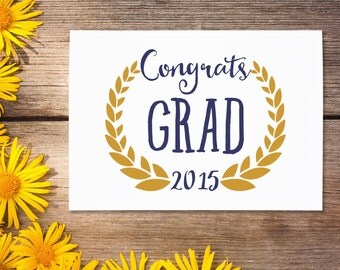 CONGRATS HIGH SCHOOL GRADUATES
You've just finished a very important chapter in your life, and now you are preparing for an even BIGGER one! Embrace the chaos and GET EXCITED.
Tips From A Twice Graduate And Semi Adult:
Soak Up Your College Years
Soak Up Your Summer Months
Study Abroad
Get To Know The People In Your Class And In Your Dorm
Build Lasting Friendships
If You Are Able To, Do An Internship Every Summer
Make A List Of Places You Want To Live After Graduation
Get Serious About Your Future Career Options
Live Fearlessly
Take Chances
"Don't let the fear of striking out keep you from playing the game"-Babe Ruth
Find A Job You Are Excited To Go To
And Most Importantly…BE YOU!